The Freedom to Roam Anywhere--Wireless microphones will give you the mobility and freedom of movement when to do energetic and active performances. Great for smaller live performances on stage, weddings, professional engagements or religious events.
SHIDU U20 Dynamic Vocal Microphone is a professional microphone featuring highly design and construction that delivers excellent sound.Adopt original sound amplificationelectroacoustic system; Stylish, ergonomic and comfortable design;Import IC make voice more clear.
U20 Adopting aviation aluminum metal casing, anti-drop, anti-corrosion, anti-scratch; Metal mesh Electroplating process Anticorrosion and resistance Imported professional moving-ring cores; This UHF wireless handhold mic has a LCD screen which displays the channel and frequency you're on as well as remaining battery life.
This UHF wireless handheld microphone receiver has 6.35mm output, you can connect it to any of your sound system like PA, mixers,
speakers, amplifiers and karaoke machines with 6.35mm mic input, Your vocal sound is transmitted to the sound system wirelessly.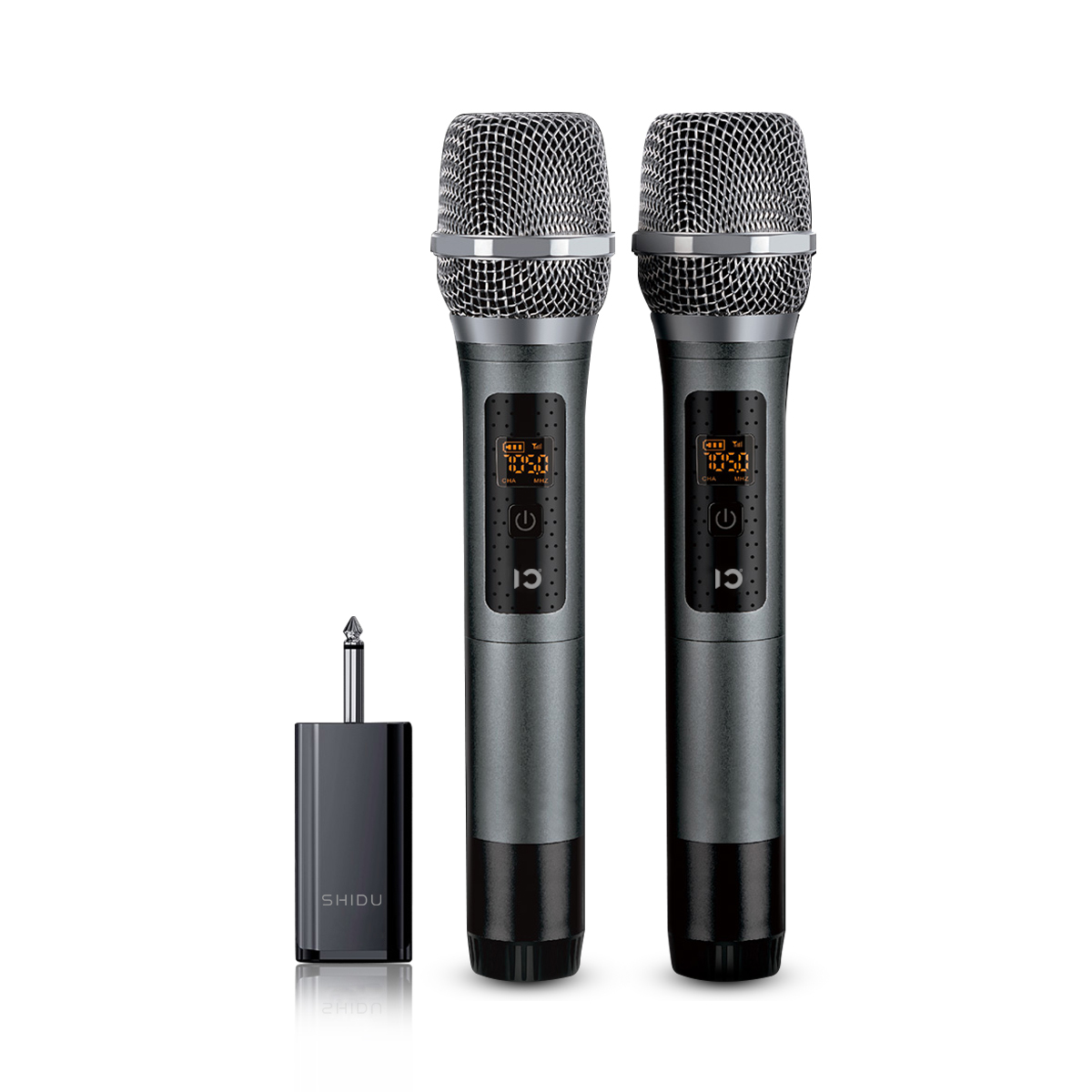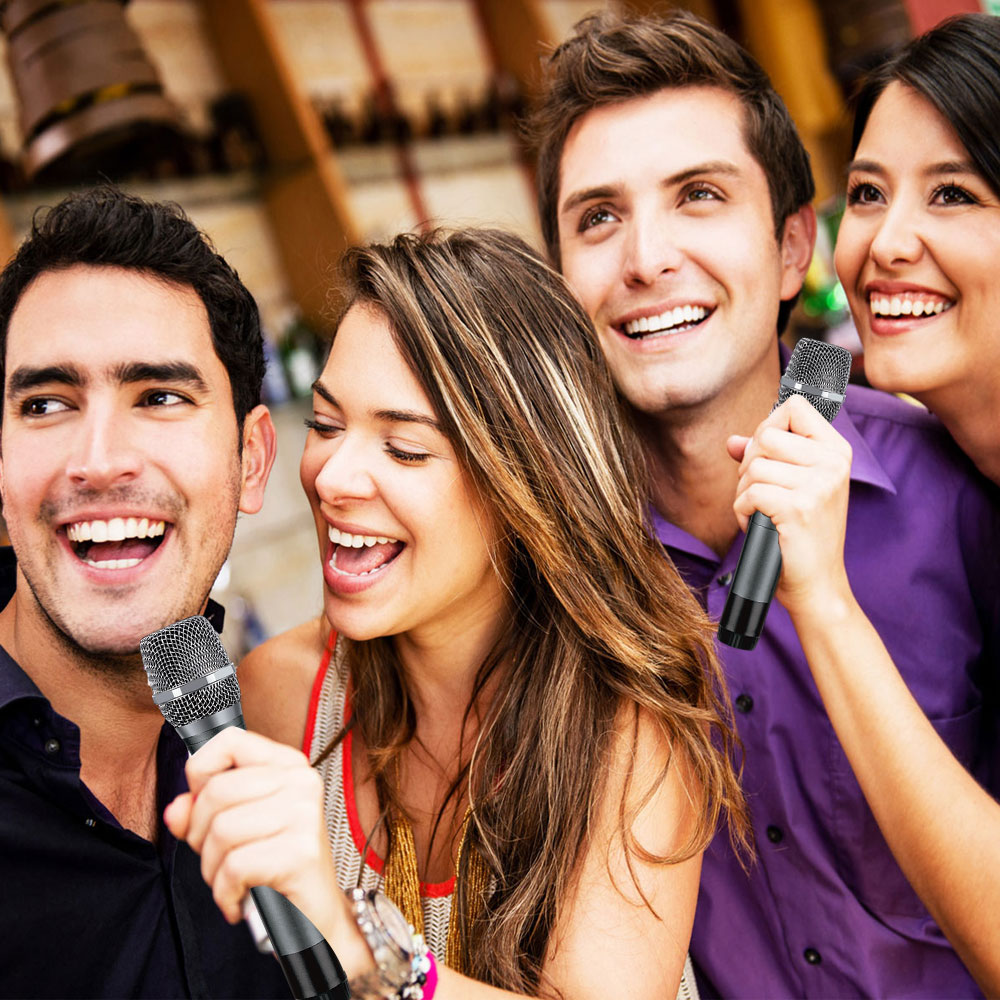 The system has 40 selectable UHF frequencies, less prone to electric appliance interference and offers stable signal transmission.UHF wireless microphone is less likely to subject to interference than VHF microphone. No worried about the sound will be cut in and out during use. High quality sound transmission, State-of-the-art sound performance with clear and robust sound. This sturdy built system has high quality circuit design, which is engineered to deliver distortion-free and interference-free sound performance. Operation distance is up to 50m line of sight in open space
SHIDU U20 UHF wireless microphone system that provides wide area coverage ranges. Wireless UHF transmission enable hands free and crisp dynamic vocal performance for conference rooms, classrooms, outdoor, dance hall, KTV rooms, church, parties, karaoke, DJ, wedding host,and bands. Plug and play, no need app or configuration, easy to use. The microphone uses 2*AA batteries, wireless mini receiver is built in rechargeable Li-battery, offering you great freedom of movement on stage or in the room. For this M20, one mini receiver works with two Handheld microphones.